Quality in SIDPEC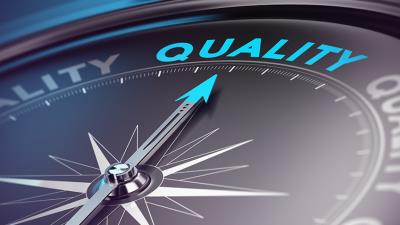 Our commitment to Quality is demonstrated by being certified to ISO 9001 Quality Management System since 2004.

However, SIDPEC Quality Management System is highly consistent and goes far beyond the requirements of the International Standards.


SIDPEC has successfully accomplished the transition to the ISO 9001:2015 certificate renewal as the first company of petrochemical sector that achieves this transition in a record time with its well qualified team and the power of commitment of the top management.


Quality staff works hard to have all SIDPEC processes well orchestrated
According to SIDPEC Policy, Our main concerns are the customers and continual improvement.

Hence; SIDPEC people are actively working not only to fulfill customer satisfaction but to exceed customer expectations.


On the other hand, continual improvement in SIDPEC entered a new area since 2010 when Quality General Manager decided to implement the Lean Six Sigma (LSS) Methodology as a new approach for Quality Improvement in all company sectors. Now SIDPEC has one LSS Black Belt , certified from IQF and Quality America, and many LSS Green Belt. Effective Lean Six Sigma Deployment can be considered as one of SIDPEC main objectives.
SIDPEC Quality Assurance Staff in corporation with the Internal Audit Team members from different company sectors provide a trusted voice to senior management that things are being done properly in the organization.
SIDPEC Experience in Quality Improvement is planned to be successfully transferred to all SIDPEC people and to other candidates from other companies in Oil & Gas and Petrochemicals sectors through well-prepared and high quality training programs provided by Quality General Management.