SIDPEC held a ceremony to honor employees' children with an academic and sports excellence for the year 2019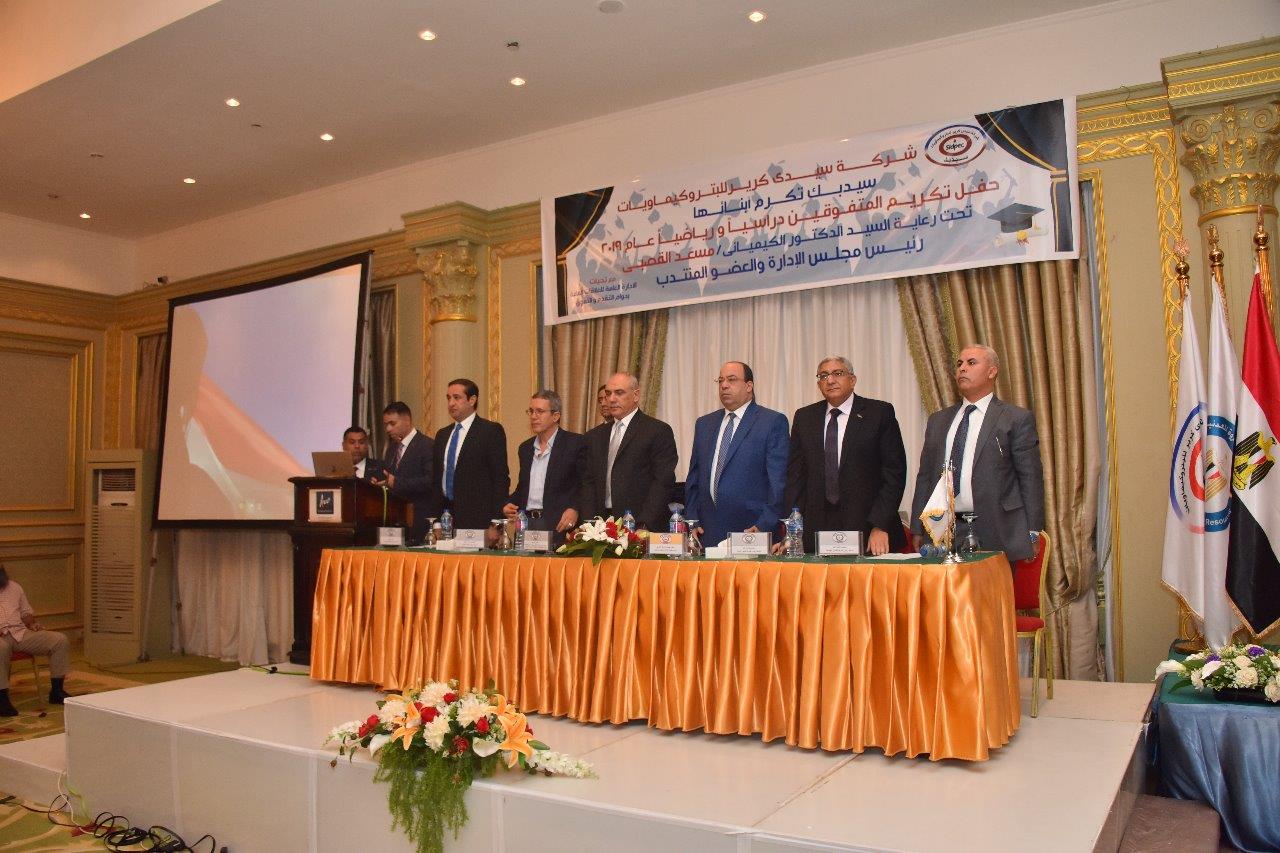 8/23/2019
Under the patronage of Dr. Chemist/ Mossad El Kasaby Chairman and CEO, SIDPEC held a ceremony to honor employees' children with an academic and sports excellence for the year 2019 in Azur Hotel Hall to motivate employees and their children to scientific and sports progress.
Dr. Mossad El Kasaby said that this celebration is to encourage young people to move forward for the better in their scientific career, which will serve our beloved country Egypt because the strong state is the one that has a strong and educated human resources.
Dr. Mossad El Kasaby stressed that scientific excellence is the biggest motive for building a strong state with a sound scientific base. The ceremony was attended by a large number of employees, chairman assistants, and general managers.